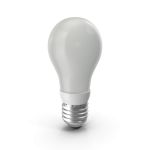 WHO ARE WE?
Energy Saving Strategies provides comprehensive energy efficiency consulting and project implementation for our clients, specializing in energy efficient lighting systems. Successfully completing over 2,000+ projects in 46 states since 2001, ESS's group of highly qualified professionals strives to configure projects to achieve an enhanced environment with maximum energy savings and the
fastest ROI possible.
Industries We Serve:
Our experience assures outstanding service to a remarkably diverse clientele, from large companies to small- and mid-size businesses, in these and other industries: Aviation, Educational, Healthcare, Hospitality, Manufacturing & Distribution, Major Retail and Real Estate Holdings.
ENERGY SAVINGS STRATEGIES
Energy Efficient Lighting Design & Installation
Founded in 2002 by experienced energy management professionals
Energy Saving Strategies (ESS) is an industry leader in the design and installation of energy efficient lighting systems for existing institutional, commercial and industrial facilities. We are continually monitoring energy measures and emerging technologies to identify proven strategies and cost saving ideas for our clients.
Energy Efficient Lighting Design and Installation, Securing Utility Rebates, EPAct Federal Tax Deduction Certification, and Turnkey Lighting Project Management
With a Texas based team of professional auditors, design engineers, project managers and installers, ESS is uniquely qualified to deliver high quality lighting projects for its clients across the US.